Trusted at Cloud Scale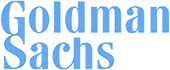 Open Source is in Our DNA
Sysdig pioneered cloud-native threat detection and response by creating Falco and Sysdig open source as open standards and key building blocks of our platform.
Dig into open source
Sysdig open source
The cloud-native standard for digital forensics, incident response (DFIR) and troubleshooting.
Falco open source
The cloud-native standard for threat and anomaly detection, created by Sysdig and contributed to the Cloud Native Computing Foundation (CNCF).
Promcat.io
A catalog of curated Prometheus monitoring integrations with configuration, documentation and user support provided by Sysdig.

I really like that Sysdig is so active with open source. Sysdig has open source projects for both security and monitoring. Then there is an enterprise version that fits nicely once you progress through the open source tools. Being a good community member and driver is important to me.
Principal Container Platform Engineer
read the case study
Sysdig launches!
Loris Degioanni, co-creator of Wireshark founds Sysdig
Sysdig open source release
Sysdig open source launches as a Linux visibility tool
Sysdig Monitor initial release
Sysdig Monitor is the first container-native monitoring service
Falco open source launch
Sysdig releases Falco, the open source Kubernetes runtime security project
Sysdig Secure introduction
Sysdig launches Sysdig Secure for container security
Prometheus monitoring announcement
Sysdig Monitor delivers enterprise-grade Prometheus monitoring
Falco contributed to CNCF®
Sysdig contributes Falco to the Cloud Native Computing Foundation® (CNCF®)
eBPF instrumentation release
eBPF instrumentation is introduced for Falco as Sysdig achieves more than 10 million open source downloads
Falco moves to incubation
Falco is accepted as a CNCF® incubation-level hosted project
Apolicy acquisition
Sysdig acquires Apolicy, an infrastructure as code security company
Wireshark sponsorship
Sysdig becomes the primary sponsor of Wireshark and welcomes Gerald Combs to the team
Love Our Customers
We build enduring relationships by knowing our customers needs and doing all that we can to invest in their success.
Trust in the Team
We believe that strong teams are built through candid, transparent and respectful conversations with clear accountability.
Dig Deeper
This is not about just working harder, it's about being comfortable with bold goals, bringing your passion to work everyday and persevering until the goal is accomplished.
Leadership at Sysdig
Our unique culture energizes our leadership team in our mission to tackle the challenge of making every cloud deployment secure and reliable. Our success is driven by loving our customers, digging deeper and trusting in the team.
Our leadership team
Dig into Cloud and Containers
No matter where you are in your journey, we are here to help you understand and defend your cloud and container environment.
The Sysdig Threat Research Team (Sysdig TRT)
The Sysdig TRT tracks emerging threats and attacks, curates detections, and shares findings to help defend your environment in real time.
Sysdig Blog

From cloud-native news to best practices, the Sysdig blog compiles expert advice for running cloud-native environments.
Learn Cloud Native

New to containers and the cloud? Our Learn Cloud Native Hub can accelerate your expertise.