Radically Simplified Monitoring
Sysdig Monitor makes it easy to find detailed information about your Kubernetes environment. Bonus: We are fully Prometheus compatible!
Kubernetes
Monitoring
See all Kubernetes details in one place and troubleshoot Kubernetes errors up to 10x faster.
Managed
Prometheus
Prometheus made simple with a managed service. Scale quickly with out-of-the-box dashboards, alerts, and integrations.
Optimize Cloud Native Application Costs
Reduce wasted spending by 40% on average and save with low-cost custom metrics.
"With Sysdig, we're able to resolve incidents faster. We're able to get insights faster. We're able to tell when there are performance problems faster."
– Systems Architect, Mezmo
Read the Case Study
Deep Visibility for Containers, Kubernetes, and the Cloud
How It Works
Sysdig Monitor collects metrics about your environment; we then correlate and enrich those metrics so you get application availability, performance, and fast problem resolution.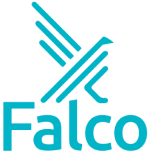 Created by Sysdig
Prometheus
Open Source

"Being able to quickly and easily use open standards like Prometheus has been helpful. For example, in the few events when there hasn't been an out-of-the-box integration, we're able to build what we want with Prometheus endpoints. It's easy and quick, which is really nice."
Director of Engineering, SAP Concur
Read the Case Study
Based on
Open Standards
Sysdig grew out of open source, and we are a big supporter of open standards. Open standards like Falco and Prometheus benefit users by providing a consistent approach to solving problems while avoiding vendor lock-in.
View open source journey

"Being able to quickly and easily use open standards like Prometheus has been helpful. For example, in the few events when there hasn't been an out-of-the-box integration, we're able to build what we want with Prometheus endpoints. It's easy and quick, which is really nice."
Director of Engineering, SAP Concur
Read the Case Study