Radically Simplified Monitoring
Sysdig Monitor makes it easy to find detailed information about your Kubernetes environment. Bonus: We are fully Prometheus compatible!
Kubernetes
Monitoring
See all Kubernetes details in one place and troubleshoot Kubernetes errors up to 10x faster.
Managed
Prometheus
Prometheus made simple with a managed service. Scale quickly with out-of-the-box dashboards, alerts, and integrations.
Optimize Cloud Native Application Costs
Reduce wasted spending by 40% on average and save with low-cost custom metrics.
How It Works
Sysdig Monitor collects metrics about your environment; we then correlate and enrich those metrics so you get application availability, performance, and fast problem resolution.
Based on
Open Standards
Sysdig grew out of open source, and we are a big supporter of open standards. Open standards like Falco and Prometheus benefit users by providing a consistent approach to solving problems while avoiding vendor lock-in.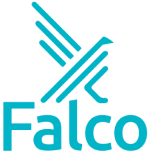 Created by Sysdig
Prometheus
Open Source