Contact Us
Connect with a Sysdig expert who can help setup a demo and answer your questions.
Do you have questions?
Looking for more information about Sysdig? We are available to discuss your Kubernetes, container, and cloud security business requirements.
Share your details and a Sysdig sales representative will contact you shortly or you can email Sysdig sales directly at [email protected]
Leading Companies Rely on Sysdig for Cloud and Container Security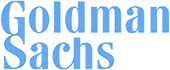 Corporate HQ
135 Main Street, 21st Floor
San Francisco, CA 94105
Raleigh, North Carolina
1001 Winstead Dr., #505
Cary, NC 27513
Contact Phone
USA & Canada
Sales & Email
USA & Canada
Zaragoza, Spain
Plaza España, 3, 7th floor
50004 Zaragoza
Milan, Italy
Piazzale Biancamano 8
20121 Milano MI, Italy
Belgrade, Serbia
Trg Nikole Pašića 5, 5th floor
11000 Beograd
Frankfurt, Germany
Neue Rothofstraße 13-19 60313 Frankfurt am Main
+49 69 94323212
Need assistance with your Sysdig Free Trial?
For use case and technical questions, you can contact our team using Intercom chat, conveniently located in the Sysdig application.
For subscription questions, please contact us by email at [email protected].