Our Customers Rely on Sysdig
for Container and Kubernetes Security and Visibility
NEW!! Sysdig 2021 container security and usage report: Shifting left is not enough
Scaling Prometheus Monitoring: IBM

Goldman Sachs discusses monitoring, troubleshooting, and securing containers in production.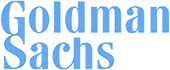 Goldman Sachs:
Accelerating business with microservices
Read how Goldman Sachs optimizes performance and availability of business-critical services and has accelerated incident response and troubleshooting.

SAP Concur Delivers Secure, Compliant Solutions to More than 50M End Users Globally
Read how SAP Concur was able to save 10,000+ hours of time and grow its platform more than 20 times with Sysdig.
Secure DevOps practices at
Yahoo! Japan
Learn why Yahoo Japan chose Sysdig to secure their large Kubernetes deployment with 700+ clusters with 18K+ nodes and 160K+ containers.
LogDNA: Delivers Higher Uptime and Improved Customer Experience
Learn how the Sysdig Platform improved customer experience by reducing time to resolve performance issues and improve efficiency for compliance and audit processes on the AWS infrastructure.
The BlaBlaCar Security Team of 4 Empowers Developers to Manage Security Risk with Sysdig
Learn how the security team at France-based long-distance carpooling company BlaBlaCar is able to empower 200+ developers to adopt secure DevOps.

Mercari Uses Sysdig to Secure the Most Widely Used Flea Market App in Japan
Learn how Mercari monitors for suspicious activity and has the ability to conduct forensics in the event they need to.
Gini Ensures Adherence to Strict EU Compliance Standards, While Reducing Dev and Ops Burdens
Learn how a single tool across hybrid environments makes developers at Gini 20% more efficient, eases compliance burdens and helps reduce risk.

Worldpay Gains Competitive Edge with Faster Delivery of Innovative PCI-Compliant Payment Solutions Globally
Learn how Worldpay by FIS was able to reduce operational overhead by 50%, gain efficiency for troubleshooting and forensics, reduce risk, and ensure compliance.
Reviews
"Sysdig didn't just give me a view of my Docker containers, but gave me a view into my Docker containers. We could effectively see all the applications running inside the containers, and that makes Sysdig incredibly powerful."

Branden Makana | Sr. Engineer, CDK
Customer Best Practices Webinars
Fighting Fraud – Worldpay Protects Cardholder Data
Hear how global payment service provider, Worldpay, is achieving its mission of 100% cloud usage with PCI compliance from development through production.
Sysdig & LogDNA: Best Practices to Secure Containers and Accelerate Software Delivery
Hear LogDNA share why it chose the Sysdig Secure DevOps Platform to monitor and secure its containers on Amazon Web Services (AWS).
Deploy Faster by Automating Container Security, Monitoring and Compliance
Join us and Johan Barnhard from Dutch telco, KPN, to hear their experiences in ramping Kubernetes production workloads.
You May Also Be Interested In
Start Free Trial
Sign-Up for a Sysdig Platform, Sysdig Secure or Sysdig Monitor free 30-day trial, no credit card required.