Security and Visibility for Microsoft Azure
Sysdig is driving the standard for unified cloud and container security. Azure customers get real-time visibility at scale to eliminate security blind spots and address risk across cloud services and containers running on Azure AKS and more.
Trusted at Cloud Scale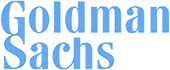 Use Cases for Microsoft Azure
Azure Integrations
Take advantage of our integrations with Azure services like AKS, ACR, and Azure Pipelines for a single view of risk from source to run.
Click on a logo to view the integration.