Close the Loop

from Source to Run
Sysdig's Cloud Native Application Protection Platform (CNAPP) helps you stop cloud and container security breaches with no wasted time.
Why
Customers

Choose Sysdig

The most innovative companies around the world rely on Sysdig to close the loop from source to run, with no blind spots, no guesswork, no wasted time. The Sysdig cloud security platform is built on open standards, so it works with the tools you already use.
Single View of Risk
Detect any activity by any user within any app or service across containers, hosts, and cloud services. Our cloud security tool eliminates blind spots from build through run time.
"From a single pane of glass within the Sysdig dashboard, we can see what's going on in each cluster and be agile with how we identify and resolve issues across clouds."
Michal Pazucha
Security Architect, Beekeeper
Prioritize What Matters
Focus on vulnerabilities exposed at run time and use high-fidelity threat detection based on machine learning and curated Falco rules. Consolidate alerts into a risk-based ToDo list.
"With previous solutions, we had a lot of alerts that forced us to spend more time triaging what was important and what wasn't. Sysdig enabled us to autotune the solution to focus on the most pressing issues, filter our rules, and reduce the burden of alert fatigue."
Marcus Boelter
Technical Consultant, ICG Consulting
Fix Once at the Source
Consolidate alerts and remediate once with a simple pull request at the source. Use a consistent playbook for remediation across different tool sets.
"Sysdig will highlight for you where the fixes are available. This is so helpful, my team can easily fix the image and move on. Showing us what is important and how to fix it is key to reducing our risk, the tool doesn't waste our time."
Natnael Teferi
Lead DevSecOps Cloud Security Architect, FIS
Security

at the Speed of DevOps
fewer vulnerabilities to fix
unified tool replacing up to five tools
reduction in Kubernetes costs
Leading Companies Rely on Sysdig

Environments
Our cloud and container security platform is designed to support multi-cloud environments and address risk across all of your cloud accounts and deployments.
See all Environments
Integrations
We architected our cloud and container security platform for SaaS and extensibility, with an API-driven approach to integrate with the tools you use today and tomorrow.
See all Integrations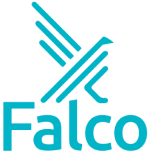 Created by Sysdig
EBPF
Open Policy Agent

Prometheus
Open Source
"Falco is the de facto security solution. By using Falco, we knew that we were adopting a standard for cloud and container runtime security. Being able to tap into the Falco open source community and documentation was extremely helpful."
– Michal Pazucha, Security Architect, Beekeeper
Based on
Open Standards
We built the Sysdig platform on an open source stack to accelerate innovation and drive standardization. We are the creators of Falco, the open source standard for cloud-native threat detection, with millions of downloads and a thriving community of contributors.
View Our Open Source Journey
"Falco is the de facto security solution. By using Falco, we knew that we were adopting a standard for cloud and container runtime security. Being able to tap into the Falco open source community and documentation was extremely helpful."
– Michal Pazucha, Security Architect, Beekeeper