Security and Visibility for
AWS
Sysdig is driving the standard for cloud and container security. With our platform, AWS customers find and prioritize software vulnerabilities, detect and respond to threats, and manage cloud configurations, permissions, and compliance.
Find and prioritize vulnerabilities
Automate image scanning in CI/CD pipelines and Amazon ECR within your AWS environment. Prioritize vulnerabilities based on runtime context and risk.
Detect and respond to runtime threats
Identify suspicious activity across your AWS infrastructure and workloads with threat detection based on open source Falco.
Continuously validate cloud configurations and compliance
Automate AWS cloud and container compliance for PCI, NIST, SOC2, FedRAMP, and more. Quickly identify and fix misconfigurations.
Maximize performance and availability
Scale AWS cloud service and Kubernetes monitoring with full Prometheus compatibility to troubleshoot and resolve issues faster.
Leading Companies Rely on Sysdig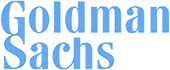 Trusted by enterprises to scale AWS security
"We can see what's going on in each cluster and be agile with how we identify and resolve issues across clouds."
Michal Pazucha
Security Architect
Faster resolution
Real-time detection reduces response time
Streamlined compliance
Audit and controls simplify compliance

"Sysdig saves everybody time, application developers, as well as the infrastructure team."
Time savings
Automation saves 10,000+ hours a year

Platform scale
20x Kubernetes growth since inception
"Sysdig and AWS help us save up to 15% on cloud resources."

Marcus Boelter
Technical Consultant
Cost
savings
Better capacity planning improves cloud use
Resource savings
Automation reduced staffing requirements