The Sysdig
Platform Architecture
Confidently run containers, hosts, and cloud services with a cloud-native architecture.
Security at

Cloud-Native Speed
Sysdig's cloud security platform provides the actionable insights you need to secure and operate the cloud from source to run.
No Blind Spots
Visibility into vulnerabilities, threats, unusual behavior, and performance risks across multicloud and hybrid deployments.
No Wasted Time
Precise threat detection using machine learning and curated rules. Runtime insights prioritize security findings.
Built on Open Standards
Based on cloud-native standards that your team prefers: Falco, Sysdig OSS, Prometheus, eBPF, and OPA.
"Sysdig has become an essential part of our offering and I think it's great to see that it really fills the gaps on both sides – the monitoring that development teams want to see, but also on the security side. Everyone has access to Sysdig and uses it."
– Bernd Malmqvist, principal container platform engineer at Worldpay

One Cloud-Native Security Platform for
DevOps and Security Teams
Secure

Your Cloud
and Containers
Single View of Risk
No blind spots across containers, Kubernetes, and multicloud infrastructures. Surface security and performance risks using context to efficiently navigate complex environments.
Prioritize What Matters
By combining runtime intelligence, machine learning, and security research, Sysdig helps your teams prioritize what matters, with no guesswork.
Fix Once at the Source
Use guided remediation to fix configuration issues at the source. Automatically generated pull requests map misconfigurations and excessive permissions in production to infrastructure as code (IaC) manifests.
Start Simple; Scale Fast
A cloud-native architecture that scales for the largest deployments, with guided onboarding, curated dashboards, and intuitive workflows to get started quickly.
Test Lottie field - REMOVE
Cloud Native

at the Core

Built for teams moving to DevOps and adapting security processes for the cloud. Easily plug into your existing workflows with out-of-the-box integrations.
Cloud-Native

Architecture

We designed our cloud-native platform architecture to keep up with rapid application deployment cycles and dynamic container environments.
Based on
Open Standards
Our cloud-native security platform is built on an open source stack to accelerate innovation and drive standardization. Detect anomalies based on Falco, the cloud-native standard for threat detection. Enforce consistent policies based on OPA.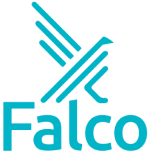 Created by Sysdig
EBPF
Open Policy Agent
Prometheus
Open Source
Built for a Multicloud World
Our cloud and container security platform supports multi-cloud environments and addresses risk across all of your cloud accounts and deployments.
See all Environments
Integrations
Our cloud and container security solutions integrate with the platforms and tools that drive your modern application infrastructure.
See all Integrations